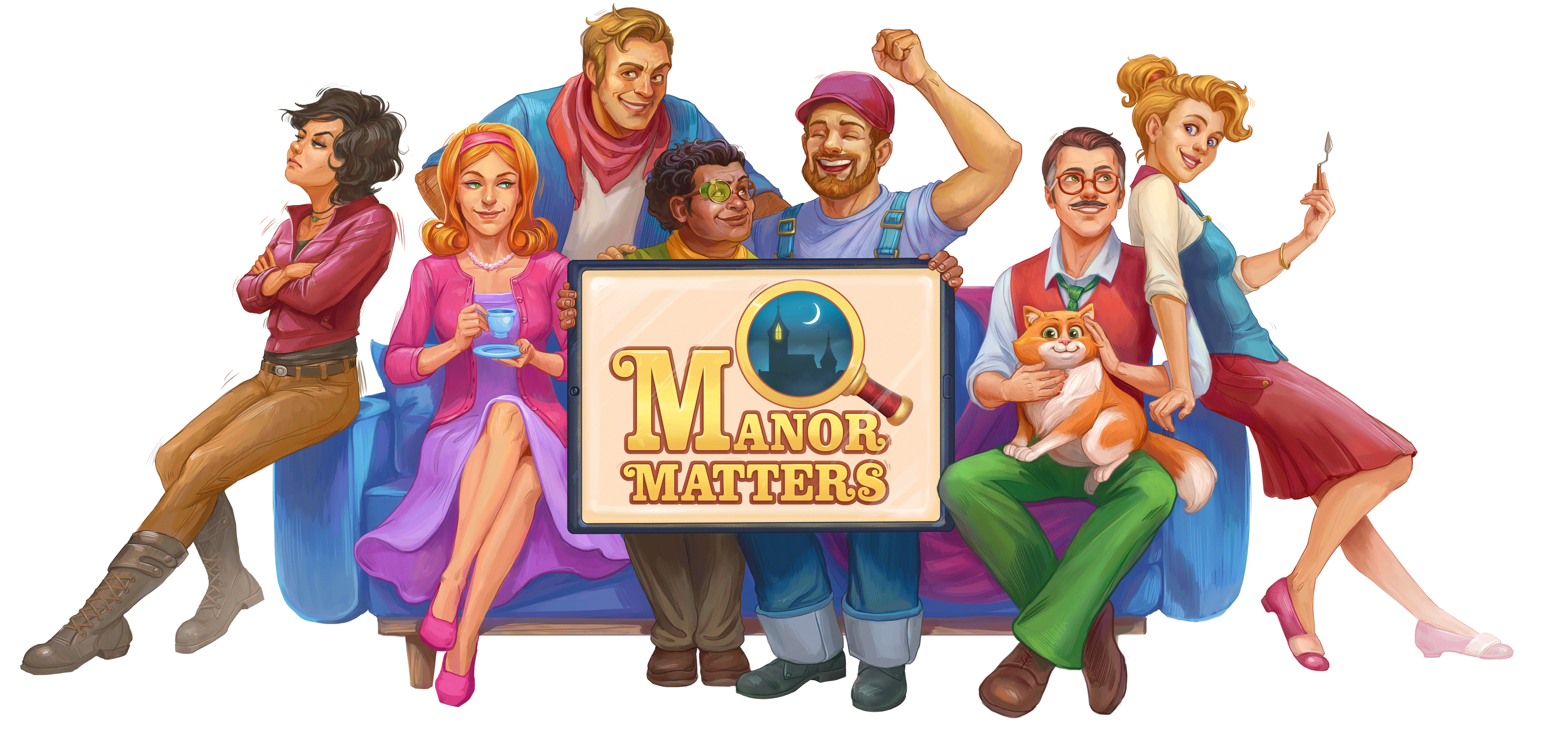 The history of VOKI Games
AN INTRODUCTION TO VOKI GAMES
The history of VOKI Games starts in 2018, when a group of talented artists, diligent programmers, creative game designers, and proven producers combined their experience and knowledge to create a game development studio. In 2018, our studio joined the Playrix group of companies. This alliance allows us to work closely with the very best game dev specialists and exchange professional experience, expertise, and creative ideas. Part of the current VOKI Games team had already worked together previously, and some joined in the process of creating our first game – Manor Matters.
We built the company on the basis of years of experience in the game development industry and on our personal ideas about what makes a dream job. Our vision is embodied in values ​​/линк/ and a comfortable, friendly atmosphere. At VOKI Games, it's customary to say what you think and do what you really love. To that end, we support the personal and professional growth of each team member. Any employee of the company can prove themselves and become a leader, or simply do great work and improve their skills – we support and encourage any and all career development options!
In 2019, our Kyiv office moved to a new building in the very center of the city, in the historic Pechersk District. In addition to comfortable workplaces, we have a new massage room, several coffee points, nine meeting rooms(!) and a huge game room. After your working day, feel free to hang out with colleagues and, say, play musical instruments or stage a championship on PS. In the mornings, yoga and Pilates classes are offered for anyone who wants to start the day off actively.
In creating our workspace, we strove to make it as comfortable, cozy and convenient as possible for each team member. In fact, many of us wear slippers at work 🙂 
Our Odessa and Cyprus offices will be opening their doors soon!