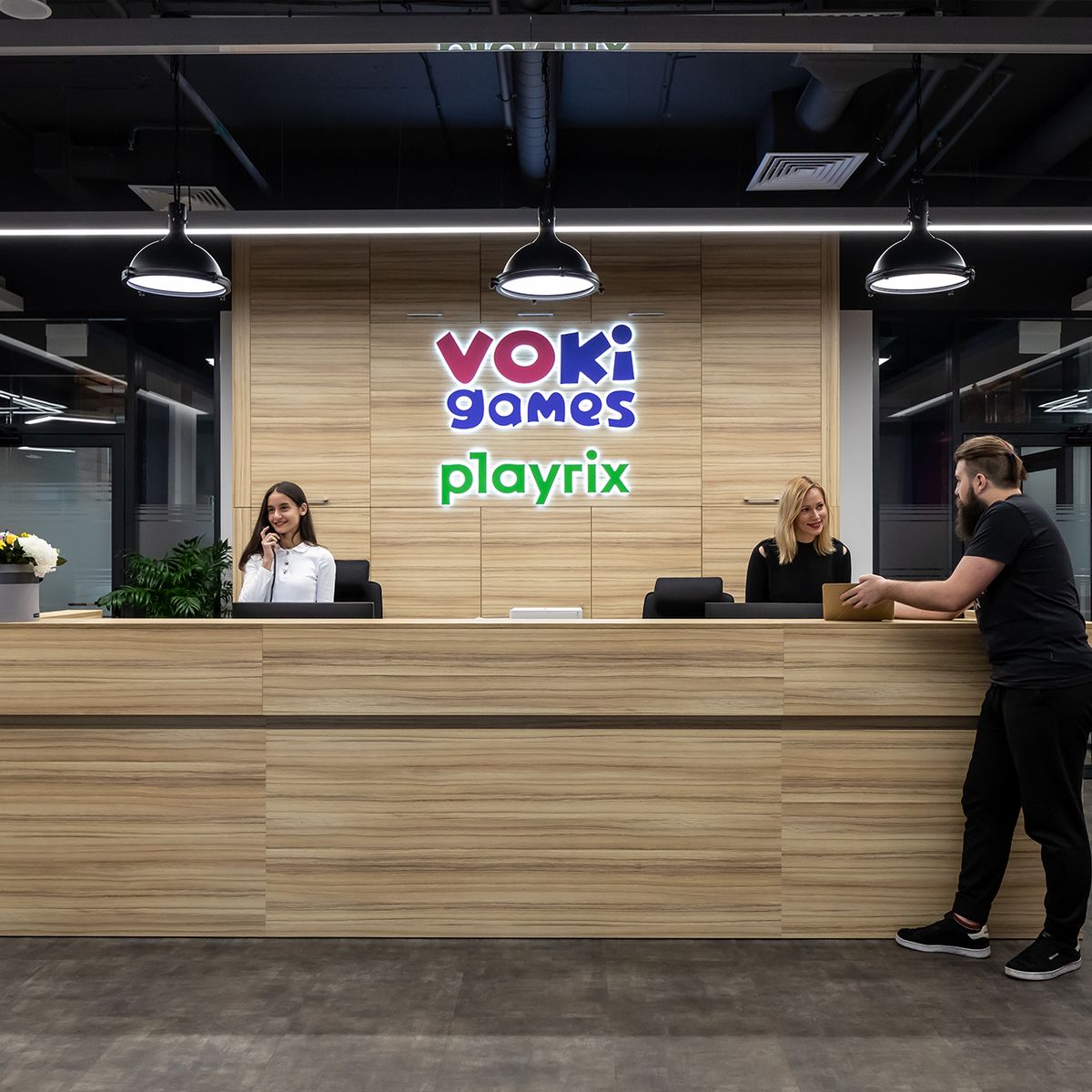 VOKI Games office in Kyiv
THE VOKI GAMES OFFICE IN KYIV
What is "the office", exactly? A coffee maker grinding, a printer buzzing, a cacophony of conversation…? No! In developing the workspace for VOKI Games, the principles of functionality and comfort were foremost in our minds. That's why, for example, we don't have low ceilings and cramped rooms. After all, the process of game development is all about creativity, and more comfort means more creativity.
More than 200 employees work in our Kyiv office, but crowds of people in the corridors or in recreation areas can only be found during birthdays or other events and celebrations. Each employee is provided with their own work tools and their own allocated workspace, which we are happy to modify upon request.
Morning yoga and Pilates classes are held at the office, so VOKI Games team members have the opportunity to start their day off with a healthy, active jolt. The office has a massage room, where employees can enjoy relaxation and wellness sessions. Free English lessons are also offered – one of the most popular optional activities in the company.
Every day, fresh fruit, nuts, juices, water, yogurt and snacks are delivered to the office. We try to promote a healthy, balanced diet, so we maintain a varied and nutrient-rich range of snacks, free of charge. As well, medical professional visits our office several times a week, who can be consulted for general health issues.
The VOKI Games office is more than just a place to work. It's a place where each person does their favorite thing in comfort, creating awesome products in the company of like-minded people.